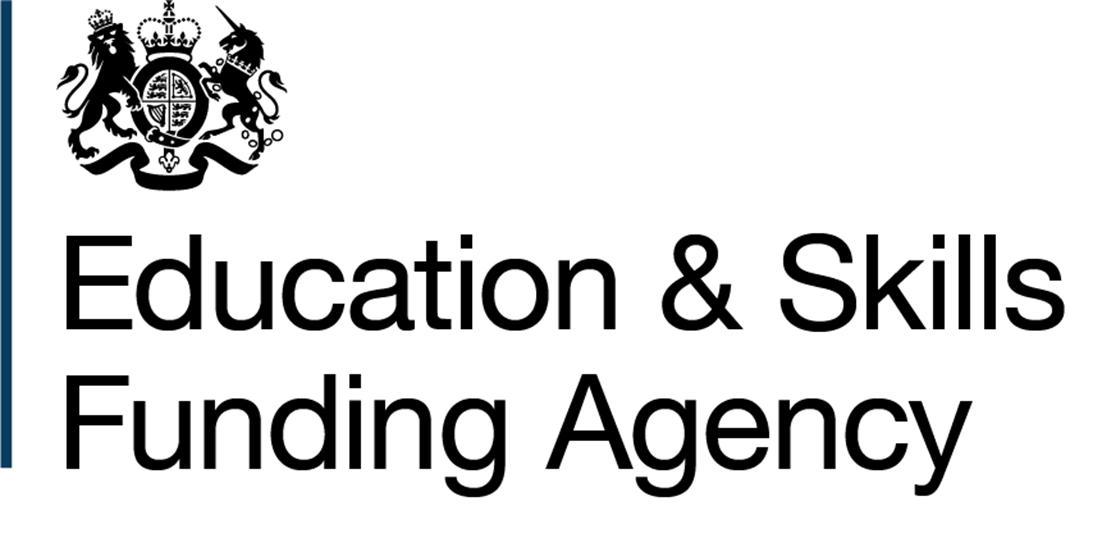 The ESFA:
is accountable for £65 billion of funding for the education and training sector, ensuring timely and accurate allocations and payment of education and skills funding to academy trusts, local authorities, colleges and training providers.
provides assurance that public funds are properly spent, achieve value for money for the taxpayer and deliver the policies and priorities set by the Secretary of State
provides, where necessary, financial support for providers.
ESFA Vision:
To support, develop and fund world-class education and skills provision so that every learner can reach their potential, regardless of background.
ESFA Mission:
To ensure timely and accurate allocations to ESFA providers, whilst ensuring that public funds are properly spent, there is value for money for the taxpayer and the financial health and sustainability of providers are achieved while continuing to support policy and delivery activity.
ESFA aims to continuously improve the services we offer in pursuit of excellence. To help us do this we have a customer commitment. It shows you, our customers, how you can expect to see our work. It also helps us to increase our understanding of your needs and focus our work.