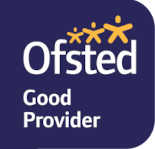 The Office for Standards in Education, Children's Services and Skills is a non-ministerial department of His Majesty's government, reporting to Parliament. Ofsted is responsible for inspecting a range of educational institutions, including state schools and some independent schools, in England.
Rochdale Training was last inspected April 2022 and achieved a GOOD across all areas.
Jill Nagy, CEO at Rochdale Training said: "Since we started in 1966, we've reshaped our curriculum to meet the needs of local employers and the community, working in partnership with amazing businesses of all shapes and sizes – across the North West.
"We are very proud to be rated Good across several areas of the inspection including, quality of education, overall effectiveness, and apprenticeships. This recognition has been achieved through the hard work of our loyal and committed workforce who always put our learners and employers first. A big thank you to our team, employers, and apprentices who were involved."
The report highlights several areas including:
Apprenticeships and traineeships meet the needs of employers, apprentices, and trainees

Well-qualified, knowledgeable, and experienced tutors plan and coordinate on- and off-the-job training in consultation with apprentices and employers

Trainees produce high-quality work that is at, and often above, the standard expected

Apprentices and trainees benefit from and value the highly effective support from their tutors

Apprentices and trainees complete additional training and qualifications, which makes them more employable

Apprentices and trainees become responsible and caring citizens

Apprentices and trainees feel safe